Web Applications
We have dedicated and skilled human mind which will be doing Web development for you. Our aim is to give you, as customers, continuous support in developing and maintaining dedicated website carefully craft for your business enhancement. SmarTech MinD has expertise who can work with you to understand your time to time needs and get back to you with effective Web development. We Capture all your thoughts and coloring your thoughts and create before you as best ever Website.
CMS Development
The CMS based Website allows you to keep your customers informed with a feature-rich news section and integrated newsletter. Once your site is ready for launch, SmarTech MinD experts will train you fully in all functions of your CMS, either at your premises or at our offices in Chennai.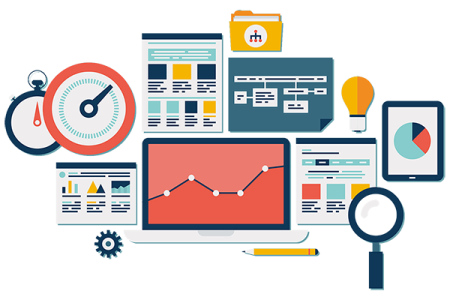 All Content Management systems depend upon their usability for success, if a user is unable to perform the action without assistance the system has failed. At SmarTech MinD, We design CMS systems that are completely self explanatory and need no training or guidance whatsoever. Often users with very little computer experience are able to intuitively manage their websites on their own.
Wordpress Development
WordPress is a free and open source content management system (CMS) based software. It is a multi-user and multi-blogging tool based on PHP and My SQL. The boundaries are endless when it comes to WordPress website design, if you want to create your own pages or regular blog posts it can be done at the click of a button any time you feel like it.
If WordPress seems to be the solution for your website requirement and you are looking forward to hire the best as well as professional WordPress web developers who can work for you remotely then you do get in touch with SmarTech MinD Best website developers. And you do not hesitate to get in touch with us even if you simply wish to know more about the scope and functionality of the wordpress framework We will be more than happy to get back to you with a custom quote or the information about WordPress framework you are seeking as soon as possible.
PHP MySQL Developement
If you are looking for the best web applications, then SmarTech MinD, PHP/MySql Web Development can provide just the right kind solutions to your needs. PHP is among the most generally used scripting language and recommended by most of developers for the type of options it provides. PHP software is a free platform and as a result has a lot of advantages like it becoming offered for cost-free and having a huge helping community on the internet.
SmarTech MinD is a PHP/MySql based web Development company. As the best PHP development company, we understand ways to combine with everything that runs on the server helps you to strengthen your online presence and grow your business. Our good command over PHP MySQL Development shows our capability and efficiency.
Web Portal Development
At SmarTech MinD, we Provide professional web portal development services, and these portals are scalable horizontal and vertical portals, as well as our web portal developers focus on and have experience in creating business web portals. As the best web portal company, We do standard portal authorization functionality which is reinforced through search engine optimization, tailored, user-friendly interfaces adds to the synergy of design. At SmarTech MinD, as a website development company, based on the client's requirements, can offer either B2C or B2B web portal development options.
Web Application Development
The success of your respective web site would depend dramatically in merely the best way conveniently people can readily discover your services. Luckily there are several web direction-finding variations providing you, the 'business' to decide on which design and style suits your current market. If you are serious about integrating the different information and marketing channels of your business, and realize the value of staged development, dedicated service, and open communication, contact SmarTech MinD.
Web application development allows your business to interact with customers in a completely new way. At present, many industries across the world use web based technologies, to the satisfaction of customers who appreciate the efficiency of service. Web based applications are described as the practices and processes of developing applications. There are so many methods of accessing them as mobile phones, web browsers and so on.