Shoppingcart Portals
Considering the growing Competition and Online Market needs, SmarTech MinD is here to create a market place for the companies to effectively carry out online business by reaching out to their prospective clients through Websites that are capable enough to be a Direct Online Sales tool.
E-Commerce Site Developement
At SmarTech MinD, We provide a wide range of eCommerce solutions whether it be an open source software like Magento or a custom built eCommerce website developed specifically for you. Your E-commerce website will automatically sell your products, notify you of new sales, process the payments, track inventory and communicate with your customers and thus improves your business.You will be able to update everything on the website yourself. With a built-in MS software, you can add an unlimited number of products, images, pages and links quickly and easily.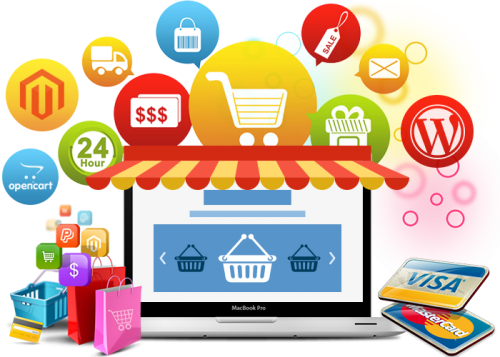 E-Commerce Shopping Cart
At SmarTech MinD, we provide a reliable as well as secure shopping cart solution for your ecommerce online web store. The shopping cart software allow you to accept credit cards and PayPal payments by integrating with payment gateways.
Customer can pay for items in their ecommerce shopping cart using VISA, MasterCard or other credit cards in addition to PayPal. SmarTech MinD uses a payment gateway to accept credit card payments.
E-commerce shopping cart Services
At SmarTech MinD, ecommerce online web store is based on PHP Applications, this makes it very flexible as well as easy to modify. The data is stored in MySQL database.
At SmarTech MinD, Ecommerce website developed by our dedicated resources, is search engine friendly. It has integrated HTML catalog functionality to gain benefits of dynamic content and static HTML preferred by search engines.
As the best Ecommerce website Development Company, also offer custom programming services. Every client can get a storefront with a unique look. We can customize the software to completely fit the structure of your business.